THE BMW iX: PIONEER OF A NEW ERA.
MORE THAN 630 KM* RANGE WITH THE BMW iX.
With a range of more than 630 km* the BMW iX xDrive50 (BMW iX xDrive40: 426 km*) is ideal for both city driving and long distances. Thanks to its highly efficient construction, it has an extremely low energy consumption of not more than 24.1 kW/h and outstanding aerodynamics with an exceptional cd of 0.25 – a value unrivalled in this vehicle segment. Driving the BMW iX in My Mode Efficient further increases this impressive efficiency.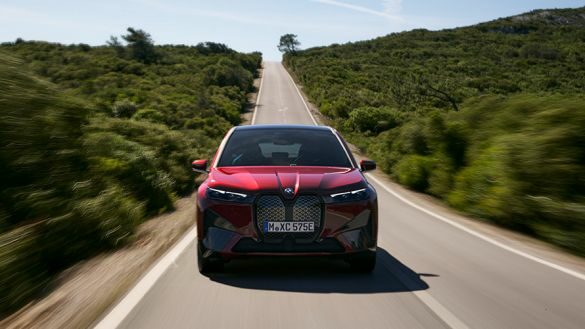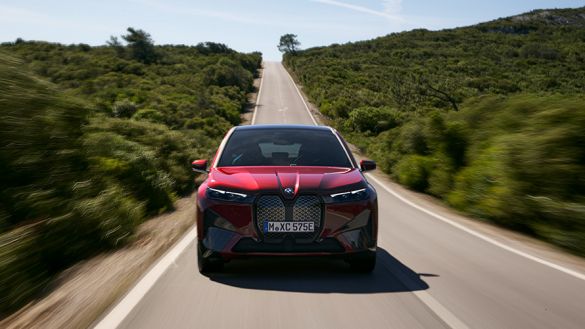 DESIGN HIGHLIGHTS OF THE BMW iX.
The interior of the BMW iX is a unique place to unwind with an architecture inspired by modern interior design. Its elements – such as the flat dashboard with the large BMW Curved Display and the slim seats – all resemble pieces of furniture with their high-quality choice of colours and materials. The free-standing floating centre console, the absence of a centre tunnel and the largest Panorama glass roof ever installed in a BMW create an impressive feeling of space that invites you to linger.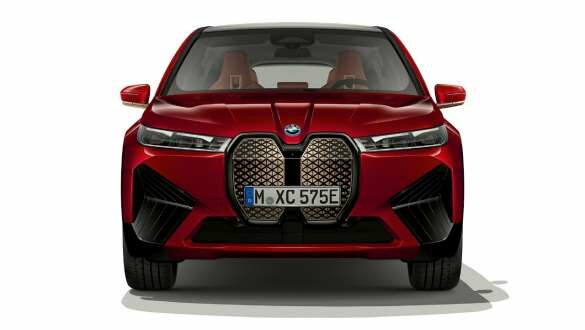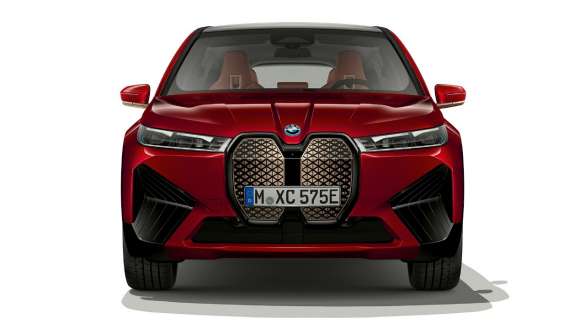 Front design.
The front of the BMW iX has been reinterpreted in a futuristic style. The vertically aligned BMW kidney grille particularly highlights the progressive appearance of the SAV, in combination / with the narrowest twin headlights ever produced by BMW for standard production vehicles.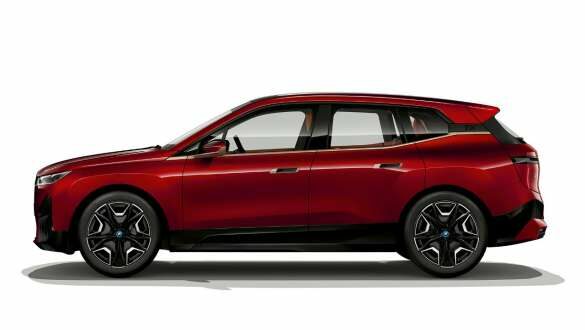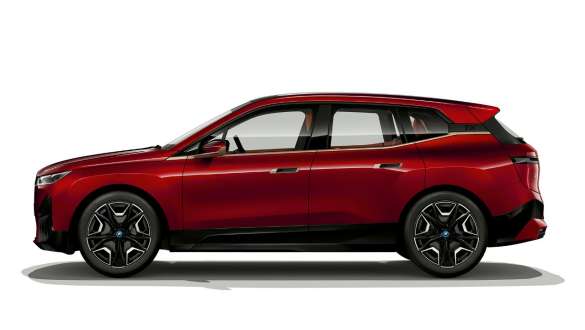 Side view.
The generously proportioned rectangular contours around the wheel arches consciously focus attention on the wheels. The flush door handles, the frameless doors and the window outline, known as the "Streamflow", that tapers towards the rear are all harmoniously integrated into the appearance.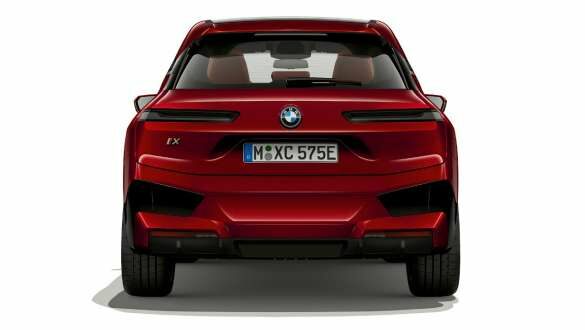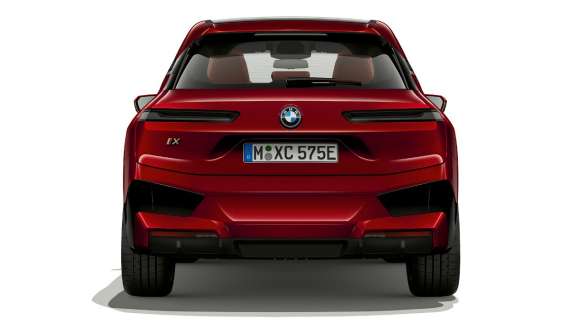 Rear design.
Large surfaces, the narrowest rear lights of the BMW Group, and a seamlessly integrated tailgate produce a modern presence. The large diffuser elements optimise aerodynamics and, together with the flat underbody, improve range.