THE NEW RANGE ROVER SPORT
The third-generation Range Rover Sport is the most desirable, advanced and dynamically capable yet.
New Range Rover Sport redefines sporting luxury, effortlessly combining assertive and instinctive on-road performance with trademark Range Rover refinement, progressive design sophistication and connected convenience. The third-generation model is the most desirable, advanced and dynamically capable yet.
A suite of powerful and efficient powertrains includes six-cylinder extended range Electric Hybrids, a potent new V8 and mild hybrid six-cylinder petrol and diesel Ingenium engines. Pure-electric propulsion will be introduced in 2024, as Land Rover continues its electrification journey.
New Range Rover Sport is available in S, SE, HSE and Autobiography specifications, with a First Edition available throughout the first year of production featuring a specially curated specification.
"The exceptional New Range Rover Sport sets new standards as the ultimate sporting luxury SUV, building on seventeen years of unique customer appeal. It is the latest embodiment of our vision to create the world's most desirable modern luxury vehicles, effortlessly blending new levels of sustainability with the signature qualities that have made Range Rover Sport so popular."
THIERRY BOLLORÉ CHIEF EXECUTIVE OFFICER, JAGUAR LAND ROVER
The spirit of the time, with a modern interpretation.
The sophisticated exterior is unmistakably Range Rover Sport with taut surfacing, a dynamic stance and instantly recognisable profile, perfectly accentuated by stealth-like detailing and muscular proportions – giving the impression the vehicle is poised and ready.
Dramatic proportions accentuate the Range Rover Sport's distinctive character, with short overhangs, an assertive front-end and steeply raked glazing at the front and back. These trademark elements provide a strong and imposing road presence that communicate power and performance.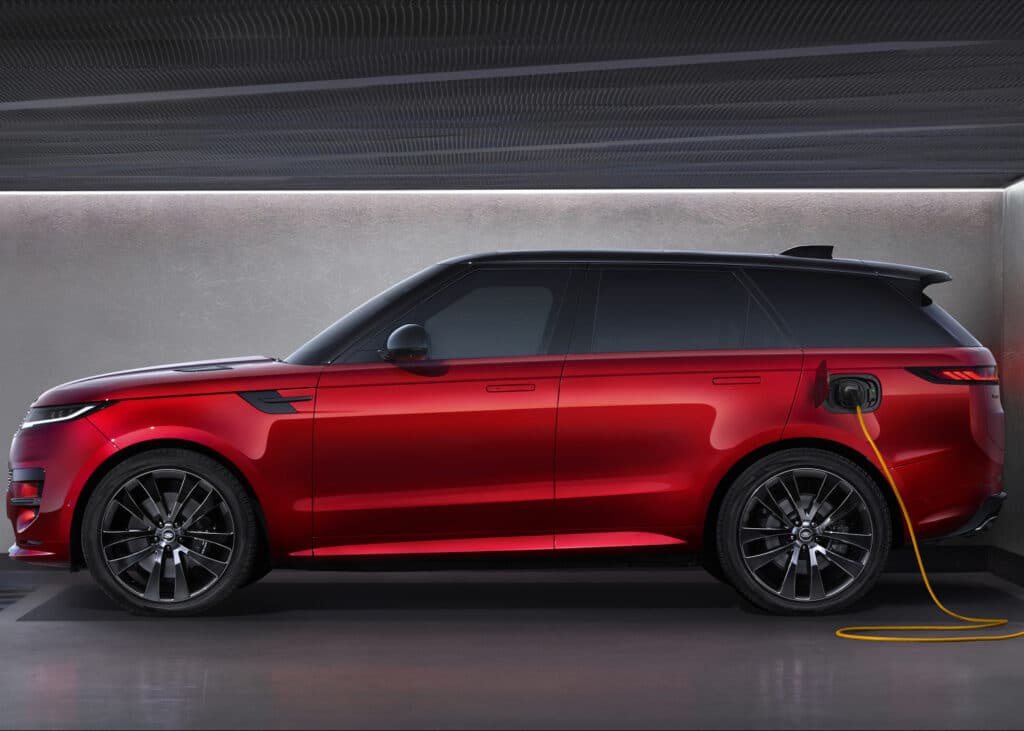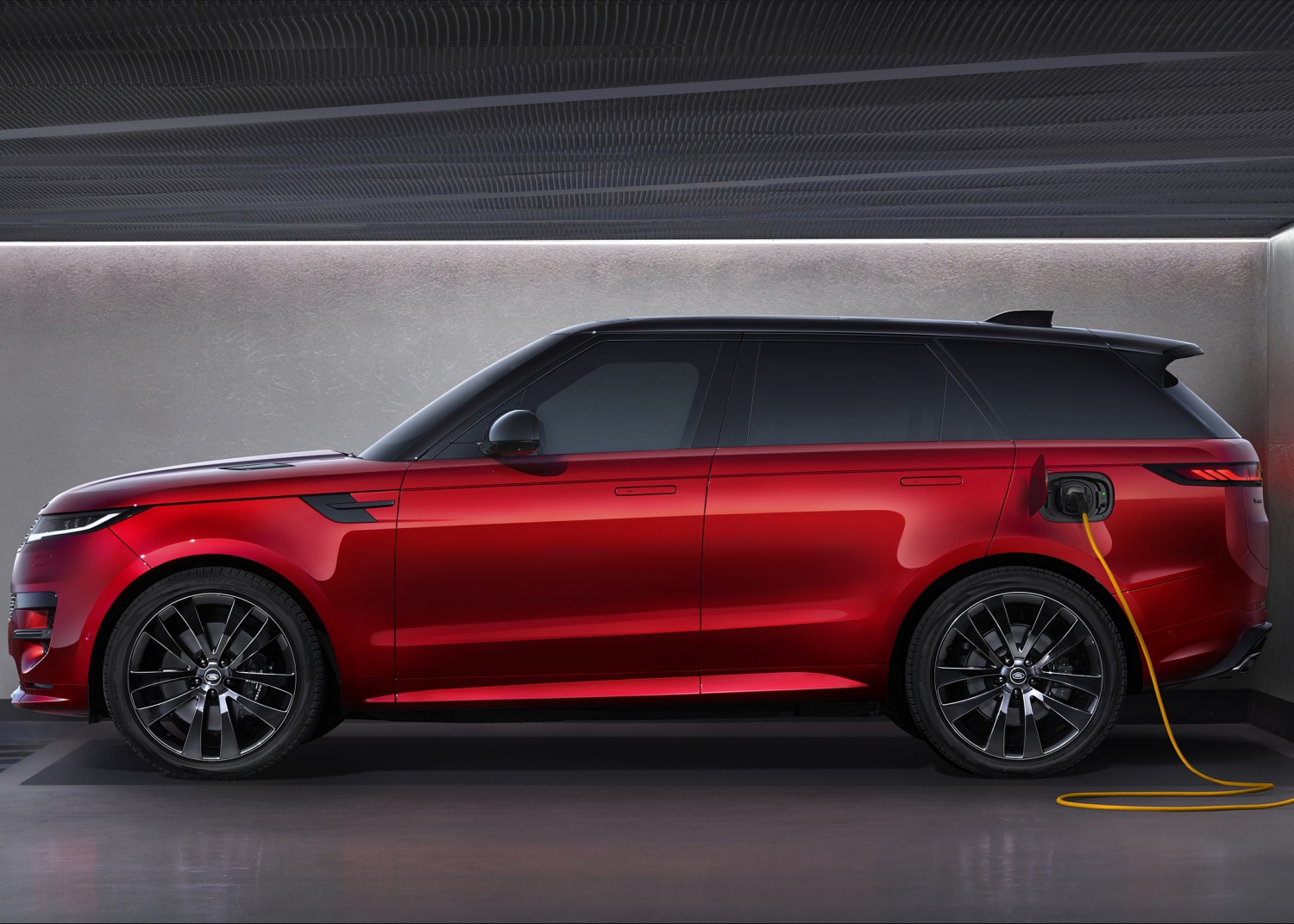 Extended range electric hybrids provide effortless performance and compromised efficiency.
A comprehensive line-up of electrified powertrains deliver customary Range Rover Sport performance. The range includes two extended range Electric Hybrids, six-cylinder Ingenium petrols and diesels using mild-hybrid technology, and an all-new V8 Twin Turbo. In 2024, the New Range Rover Sport line-up will evolve with the addition of a fully electric model.
The new P510e Electric Hybrid is engineered to meet the demands of drivers looking for a high-performance drive, impressive efficiency and more than 100km of zero emissions EV range. It seamlessly blends Land Rover's 3.0-litre six-cylinder Ingenium petrol engine with a powerful 105kW electric motor and 38.2kWh battery, producing a total system output of 510PS.
A P440e Electric Hybrid is also available, producing a total of 440PS from its powertrain and the same all-electric driving range and low CO2 emissions. It too provides effortless acceleration and refinement, completing 0-100km/h in just 5.8 seconds (0-60mph in 5.5 seconds).
Alternatively, the new flagship V8 Twin Turbo produces 530PS for the most exhilarating Range Rover Sport character, accelerating from 0-100km/h in just 4.5 seconds (0-60mph in 4.3 seconds) with Dynamic Launch engaged and bringing an added level of visceral excitement to the line-up.
The comprehensive choice of powertrains includes powerful P360 and P400 mild-hybrid straight six Ingenium petrols, and six-cylinder D250, D300 and D350 mild-hybrid diesel engines.