OUR FIRST ALL-ELECTRIC MINI CROSSOVER.
Meet the MINI Concept Aceman. A new era in connected driving that combines advanced tech, signature simplicity and joyful driving excitement.
It's a completely new all-electric MINI 5-Door Crossover SUV – and its one designed to put the emotion into e-motion.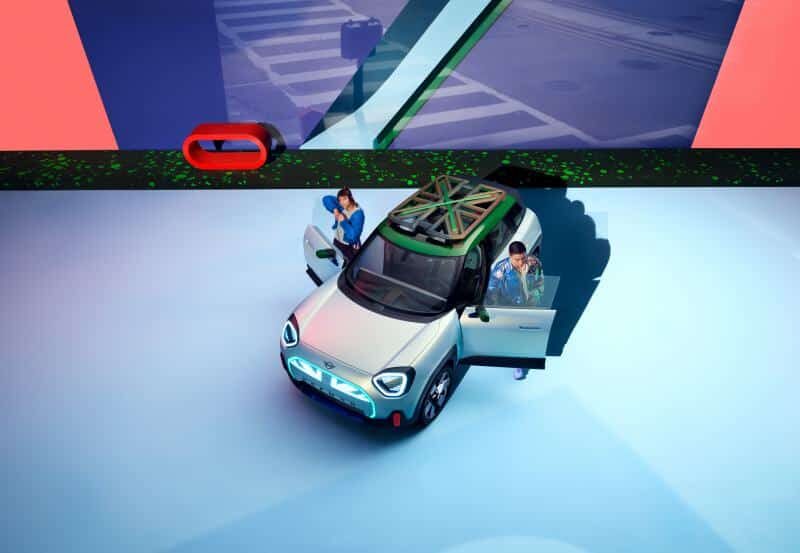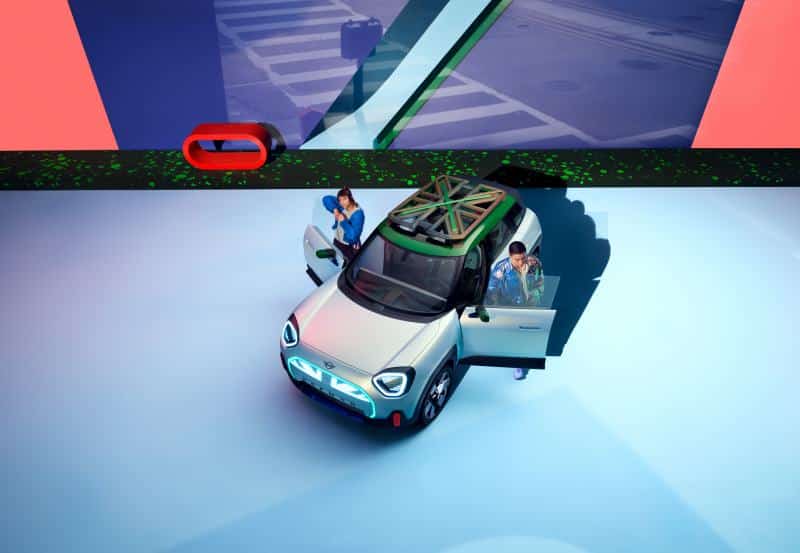 THE START OF A WHOLE NEW ADVENTURE.
Inspiring all-electric driving performance using the very latest tech innovations
Ground-breaking aesthetics for exciting form, powerful agility and clever functionality
Interactive tech and multi-screen infotainment for a passenger experience like no other
Sustainability at its heart, with a chrome- and leather-free interior integrating recycled materials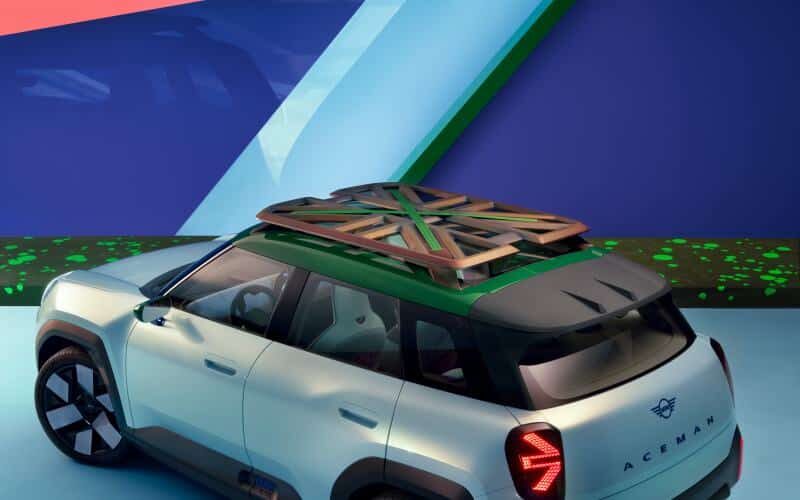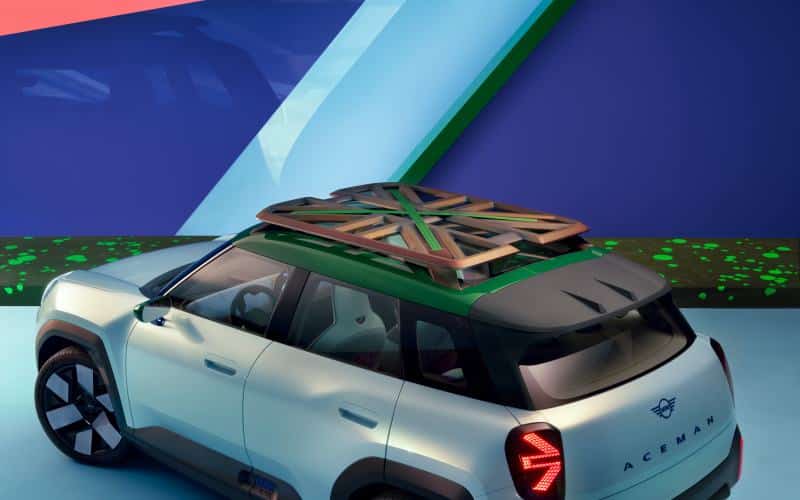 The distinctive light turquoise hue adds to the sense of drama. Depending on the light, the colour appears brighter or darker, lending a subtle three-dimensionality to the surfaces and edges. The British Racing Green roof rack performs a chameleon act thanks to its special PVD coating, beautifully shimmering through different shades of blue, purple, green, turquoise and pink.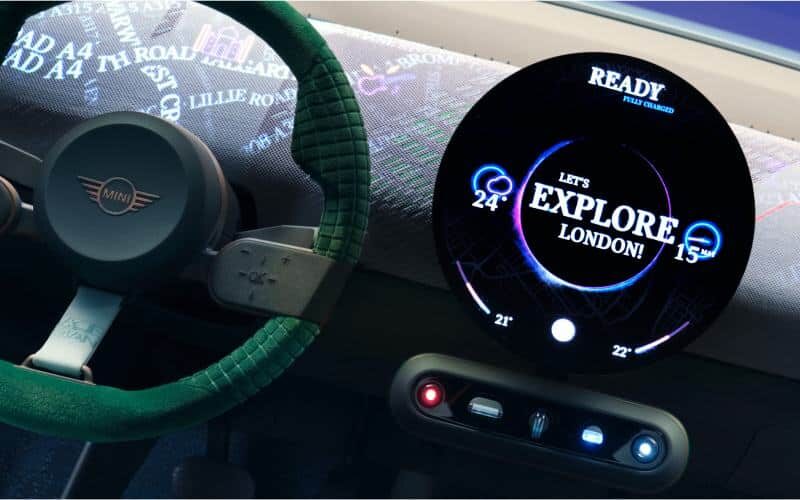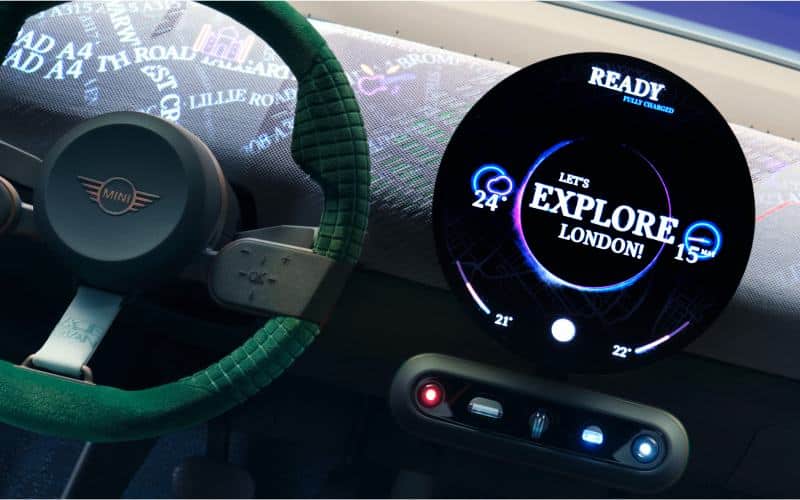 A STEP FORWARD FOR SUSTAINABILITY.
Using sustainable materials and only recycled plastics.
The MINI Concept Aceman has been crafted with the highest attention to detail and quality. In combination with the colour nuances, an astonishing interplay of contrasts delivers a highly emotive driving experience.